Struggling With Thin Spots, Patches, or Slow Growth?
"I've only been using this beard roller for a few weeks and I'm already seeing noticeable growth. I was skeptical at first, but glad I gave it a shot!" - Josh S
Live Bearded is your ticket to the best beard, period!
Prepare to meet the beard of your dreams!
Voted one of the best. You're bound to see a change when you start using the products from Live Bearded.
Your beard deserves premium products like the ones from Live Bearded.
HOW IT WORKS
Unleash your follicles and grow to your full potential in three simple steps!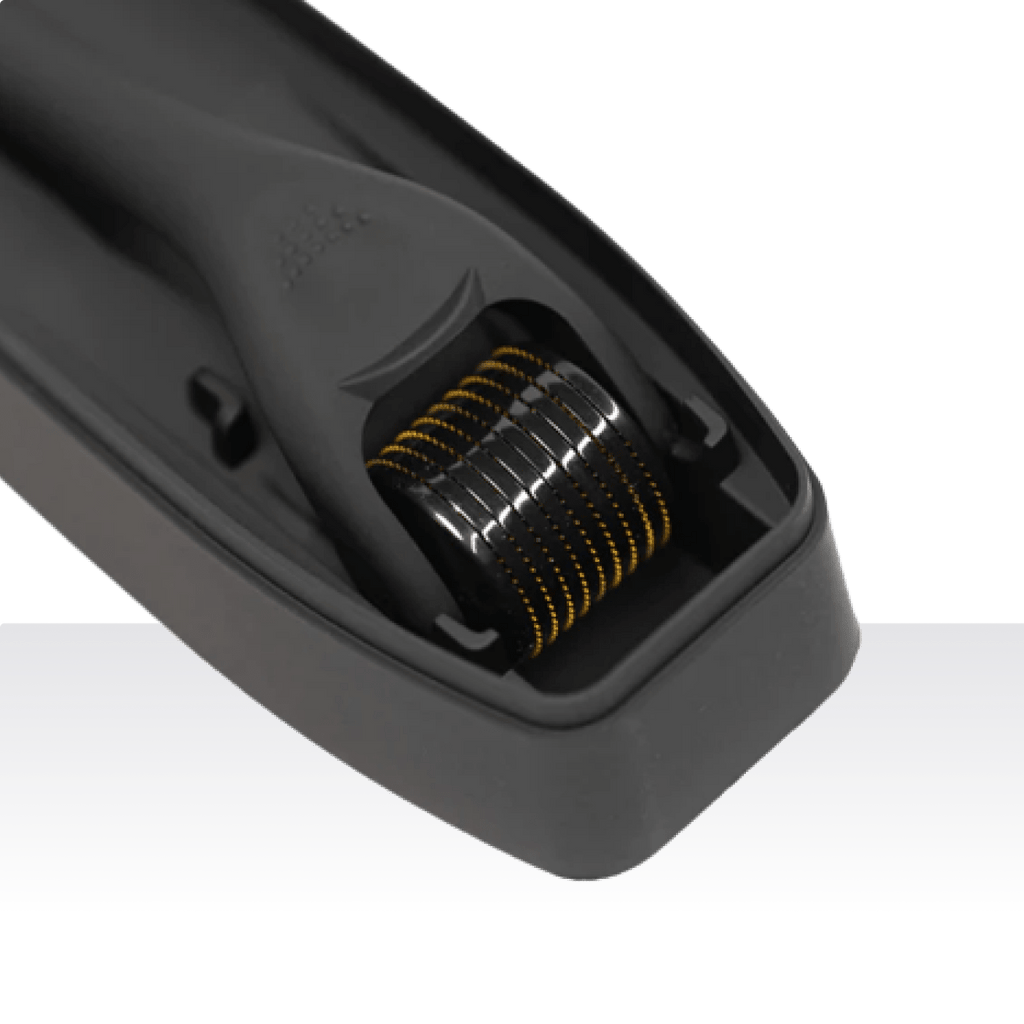 Step 1: Stimulate Follicles
Use our derma roller to penetrate the skin creating thousands of microscopic abrasions to increase blood flow, collagen production, and active new and dormant beard follicles.

Step 2: Supercharge Growth
Apply our scientifically formulated beard growth serum after rolling to increase new follicle activation and enhanced beard growth and thickness.

Step 3: Grow Your Best Beard
In a six-month clinical study 94% grew new beard follicles, 55% saw faster and thicker growth, and 10% experienced thicker beard hairs.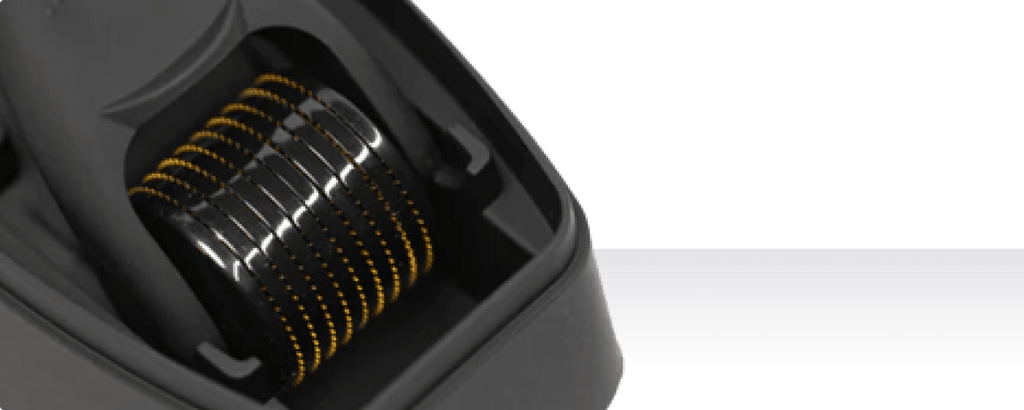 OUR MISSION
Help You Grow
Your Best Beard, Period!
"I've been using the derma roller and serum for two weeks and I'm very pleased with the results. I highly recommend it." - Jerry D.
TIME-TESTED RESULTS
Backed By Our Beard Growth Guarantee!
We stand behind our products, with a no questions asked, beard growth guarantee! We promise you will grow a better, thicker, healthier beard or our derma roller is free. Use it for a full year and if you don't love the results, we'll give you a full refund.
365-Day Better Beard Guarantee
50,000+ Five-Star Reviews
FREE GIFT
Limited Time Bonus
Order today and we'll give you a free aluminum wallet and a sample pack with 24 different products and fragrances! That's a $95 value for free when you order today!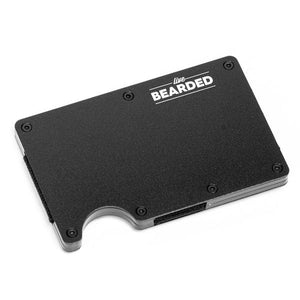 Free Gift
Aluminium Wallet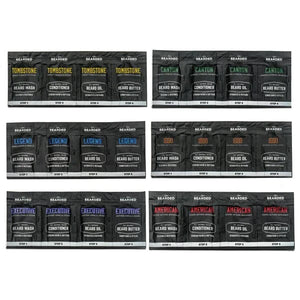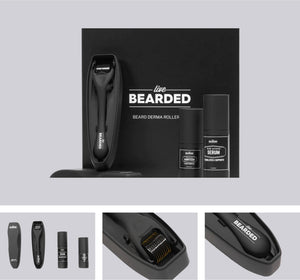 Derma Roller Kit
"My beard health and appearance has significantly improved since using this product. I highly recommend it." - John D.
Money-Back Guarantee

1 Year Warranty

365-Day Returns

Free Shipping Over $49
SCIENTIFIC BREAKDOWN
Science-backed growth solution for a better beard?
How often should I use it?
How long should I use it?
REVIEWS
What our customers say
Great stuff
Been using for a little less than 8 weeks and it's definitely thickened and I am starting to see new hairs coming In. Gonna use for a couple more months to see overall growth . More than satisfied with the product!
Ultimate Beard Growth Stimulator
I have been using the Derma Roller Kit every morning for the last two weeks. Very pleased with my beard growth so far and will continue using the serum and derma roller along with Beard Boost vitamins to achieve my long beard goal. I recommend both products.
Better growth!
I've tried multiple beard growth products and none of the results are even close to this. Its a great product.
Just getting started
Just started using it and I can already feel the increased blood flowm abd I'm starting to see new hairs that are dark instead of my usual grey.
Growth kit
I purchased a beard roller and growth serum. I have really enjoyed using it. I feel like it is really helping to stimulate my beard and helping with better, thicker growth. I plan on continuing using it and look forward to seeing the results.
FAQ
Frequently Asked Questions
365-Day Returns
Unlimited Warranty
What if it doesn't work for me?
How long does the serum last?
Where are you guys located?
Unlock the confidence that comes from a better-looking beard guaranteed, or your money-back.
SHOP NOW