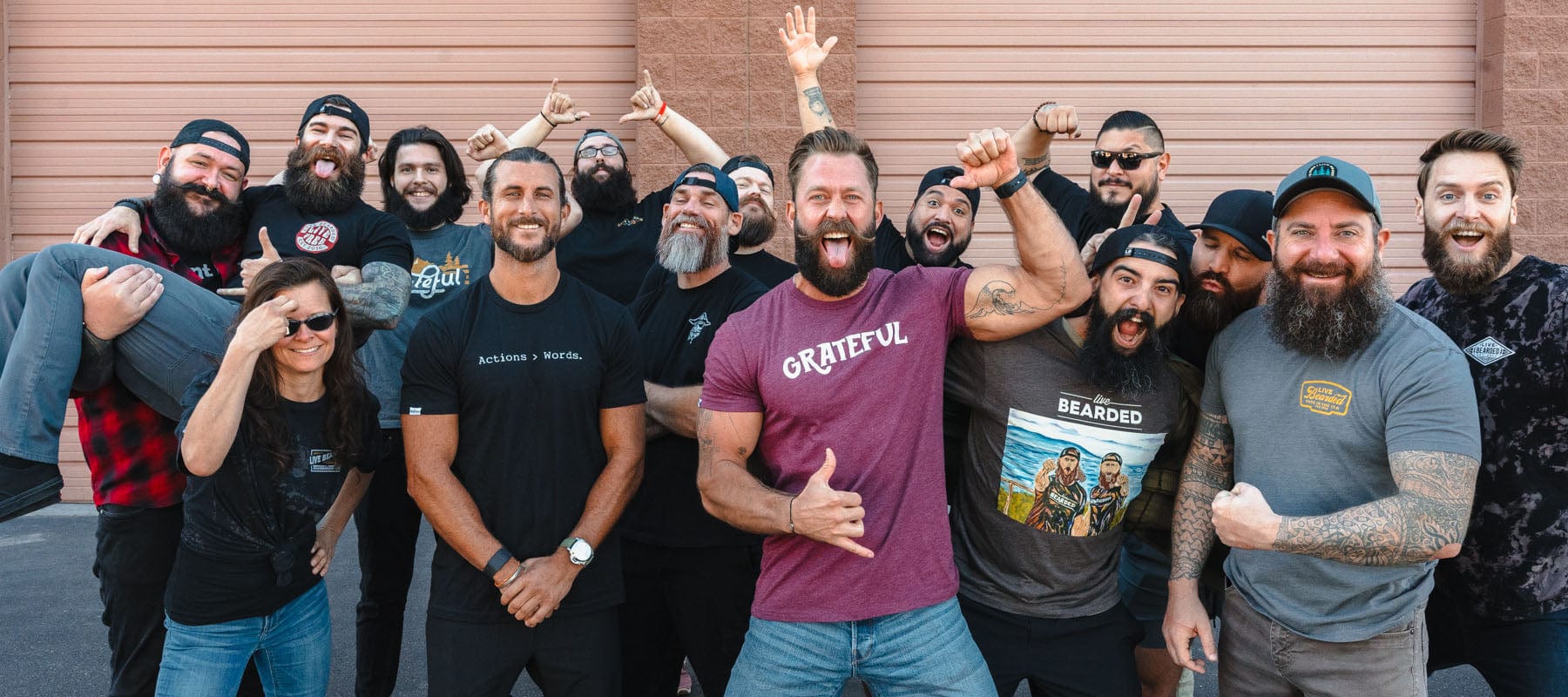 We Help Beardsmen Look, Feel, & Be Their Best
"Live Bearded is way more than a grooming company, they've sponsored multiple wishes & are an outstanding partner! You can't find a better company to support." - Jamie Hathaway, CEO Make-A-Wish VT
Beards are nothing new, but taking care of them has become the new standard.
★★★★★ "Can't say enough about these products. The feel and smell of my beard is incredible, I use it every day! My wife loves the way my beard smells now, need I say more!? The products work perfectly, doing exactly what they should. I recommend and endorse them to everyone."

- Jason J.
Made in the USA by beardsmen, for beardsmen.
★★★★★ "I'm skeptical about most products out there. But I gotta say I didn't realize what my beard was missing until I started using this product. My beard use to be dry, itchy, and brittle. Every time I'd wash it, hair would fall out. Now my beard is incredibly soft and it's a lot easier to groom and maintain all around."

- Nicholas L.