"The sample pack is genius, I loved trying all the fragrances!" - Shan H.
"Live Bearded is your ticket to the best beard, period!"
Voted one of the best. You're bound to see a change when you start using the products from Live Bearded.
Your beard deserves premium products like the ones from Live Bearded.
A good beard isn't born, it's made and Live Bearded has built there reputation on products that help you grow a better beard.
Why You Need Live Bearded
Skin Health
Eliminate beard itch, irritation, dry skin and beard dandruff. Improve beard health and growth.
Beard Health
Soften and condition a coarse, unruly beard helping you grow a healthier, better looking beard.
Look & Feel Great
Your beard is front and center, take care of it and you'll look better, have more confidence and conquer each day.
Beard Care Explained
Beard care has skyrocketed in popularity in recent years, and so have the options causing many guys to ask,
"what are beard products and are they really necessary?"
The truth is, you don't you don't "need" products to grow a beard, but a good grooming routine with great, all-natural products will absolutely help you grow your best beard.
Here's a quick overview of our products, why we created them, and how they will help you grow a great beard, guaranteed.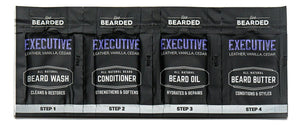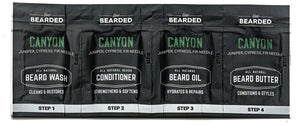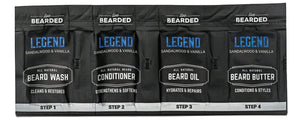 Try 24 Different Products
Get a sample pack & discover the perfect products for you!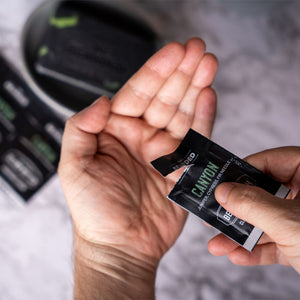 Get a sample pack & discover the perfect products for you!
What's Included
Our sample pack includes a single serving use of our beard oil, butter, wash and conditioner in six great fragrances. That's 24 different product samples for one low price!
Fragrances
1880

Bourbon, Citrus, Bitters

Tombstone

Sweet Tobacco, Cedar

Executive

Leather, Vanilla, Cedar

Legend

Sandalwood & Vanilla

Canyon

Juniper, Cypress, Fir Needle

American

Cedar, Pine, Vetiver, Bergamot
How It Works
Step 1
Order a sample pack for $10.
Step 2
Discover your favorite fragrances.
Step 3
Receive a $10 credit on your next order.
Free Gift
Order today and we'll give you a free Aluminum wallet and a wood beard comb. Thats a $95 value for free!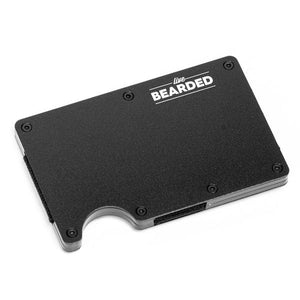 Bonus Gift
Aluminum Wallet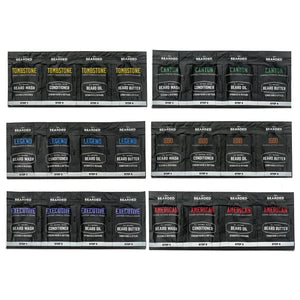 Sample Pack
★★★★★ "This sample pack is genius. It's the perfect way to try all the products and amazing scents." - John J.
Made In The USA

All-Natural Ingredients

Money-Back Guarantee

365-Day Returns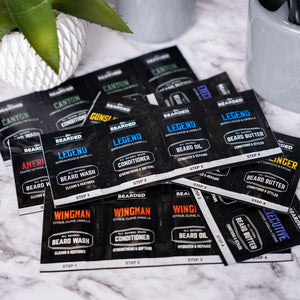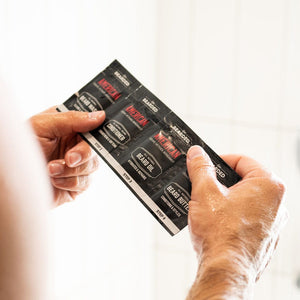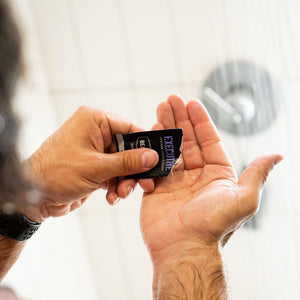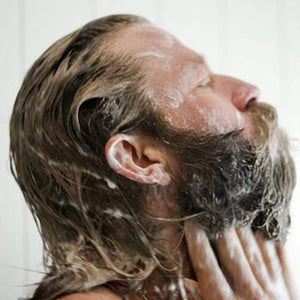 Live Bearded vs. Others
365-Day Money-Back Returns
Five-Star Rated Customer Service